6 September 2020: Mass baptism in Thailand -Buddhists convert to Christianity
Good News from Thailand: Last year it was reported that The Free in Jesus Christ Church Association (FJCCA) saw a great number of buddhists being converted to Christianity and were getting baptised.
The first report shows a FJCCA Baptism service – October 14, 2018 – 444 people being baptized.
It is reported that on 6 October 2019, there were 630 people baptised in a single event held by the FJCCA. See the video attached.
1,435 People baptized in a single event in Thailand from word-of-mouth evangelistic efforts
Now in 2020, despite the COVID-19 pandemic, more mass conversions and baptisms are happening. In a single event, 1,435 people were baptized in a single day. This is an unprecedented move of the Holy Spirit among the Thai people.
Article originally reported in Christianitytoday.com: 
Things weren't looking good for the Thai church at the start of 2020. The southeast Asian nation was the first outside China to report a coronavirus case, and analysts feared a long, overwhelming outbreak.

Instead, Thailand is now being praised as one of the only places that was able to effectively contain the pandemic. After a countrywide lockdown in the spring and continued precautions, it celebrated 100 days without a case COVID-19 at the start of September.
Later that week, an evangelical church-planting movement in central Thailand celebrated a milestone of its own—one that wouldn't be possible without the word of mouth conversations, house gatherings, and in-person testimonies it relies on to spread the gospel.
The Free in Jesus Christ Church Association (FJCCA) held the largest baptism in its history and, it says, the history of the church in Thailand. FJCCA, a Thai-led movement that focuses on village-level evangelism, baptized 1,435 people in a single day on September 6.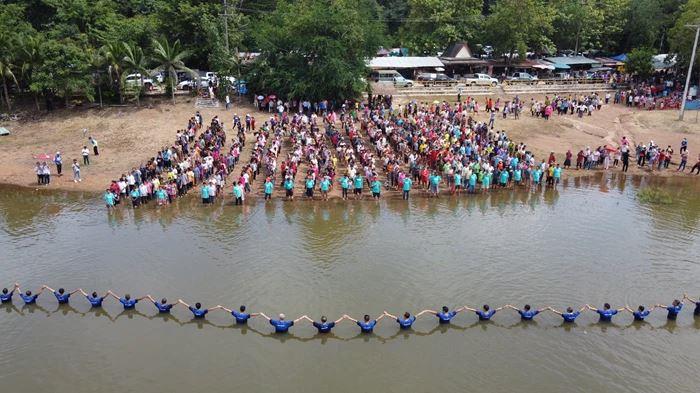 Twenty ministers lined up across the same waist-deep reservoir waters that some of them were baptized in, waiting for new believers to come one-by-one from the shore to proclaim their faith and be submerged for the sacrament. The event took two hours.
CT covered FJCCA's historic growth in a 2019 cover story. That year, the association held a baptism of 520 people that national church leaders said was the largest they'd ever seen in their majority-Buddhist country. This month's baptism was nearly triple its size.
"It is truly a mystery to the world as to why Thailand has been spared during the COVID pandemic," said Bob Craft, whose Reach a Village ministry supports FJCCA. "We believe it is the merciful hand of God to allow the gospel to spread at this crucial time."
Participants came from 200 villages in five Thai provinces to Chon Daen, the hub of FJCCA activity and home to founder Somsak Rinnasak. Some wore masks, and lines of new believers were congratulated with a traditional wai greeting—a no-touch gesture (praying hands and bow) that has been part of Thai culture long before the coronavirus made physical contact a means of transmission.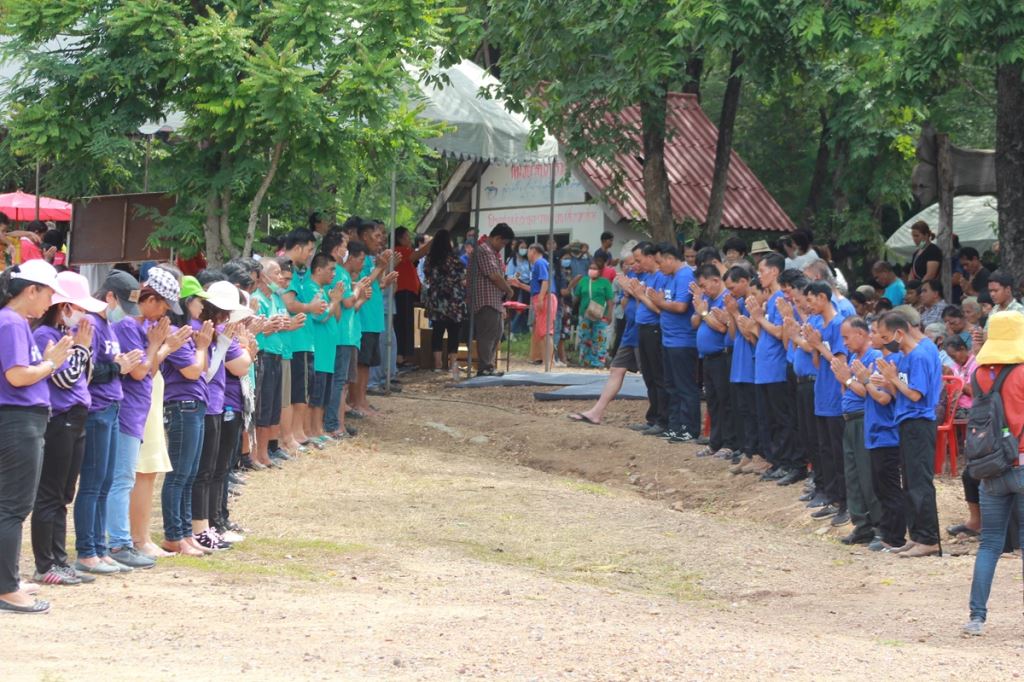 After FJCCA shared the news of this month's mass baptism, threads of supporters added refrains of "amen" and "thank you Jesus" in Thai on the church's Facebook page. According to FJCCA leaders, many of those who were baptized had not heard about Jesus until this year. More than 75,000 villages in the country have no Christian presence.
Though Thailand has reduced the spread of COVID-19 almost entirely to those quarantining with people returning from overseas, the country still suffered financially due to coronavirus shutdowns, particularly halt in tourism. This economic downturn is one factor spurring current protests challenging the monarchy and calling for government reform.
Despite the stressors of the pandemic, Rinnasak and FJCCA leaders say they have continued to see their Thai neighbors—fewer than 1 percent of whom are Christian—take interest in their stories of salvation and transformation in Christ. The movement, which took off in 2016, now has 700 house churches.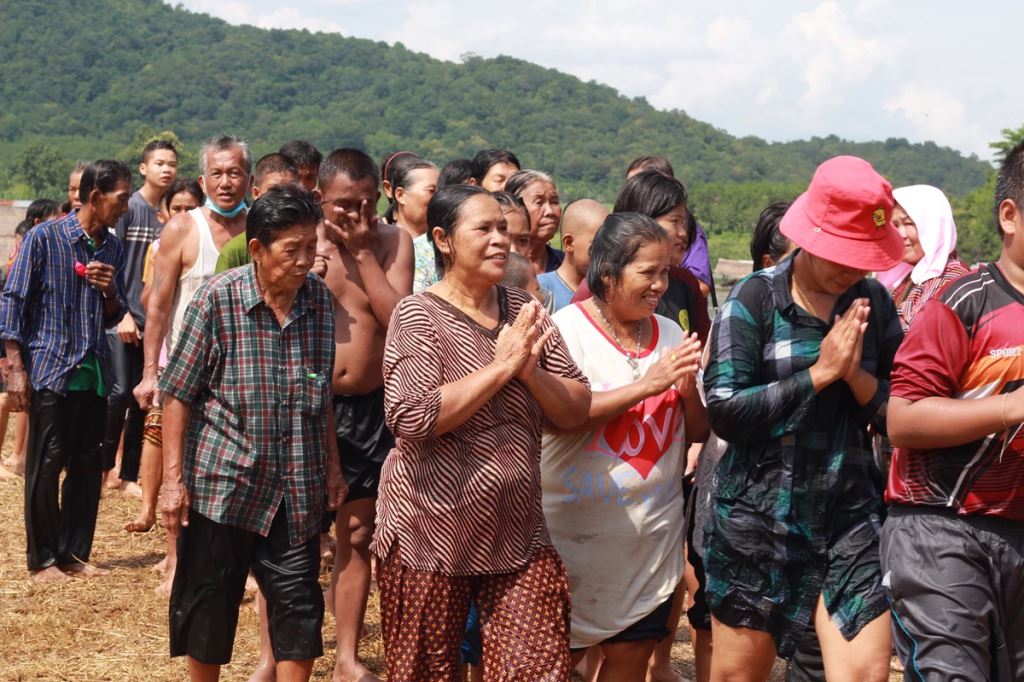 Do your part: share this Nuus.News post with friends and encourage someone to get active for Jesus
Nationwide calls to prayer in South Africa
If you are on a prayer group or would like to get your church involved in a nationwide movement in which the church is standing up, whether it be against unethical laws or corona viruses, please sign up here.
The Christ Life Commission Church in Kempton Park has been praying for many years at unified prayer at 12 noon daily, and has stepped up prayers to include the Coronavirus pandemic in the daily prayers. Prayer warriors from all over the world join the daily prayer. A call is made to all Christians to join the prayers and bring about a change to the situation SA and the world finds itself in.
The Good News in all these uncertainties is that, as the church prays, miracles happen and circumstances change. None of the so-called "expert's models" have realised anywhere in the world concerning covid19. Its because of serious prayer. When the Church applies the Word, Good will prevail. Acts 12: 5-11. The sooner the Church wakes up and rises to the occasion the better.
There is a daily prayer at 12noon streamed on Facebook everyday in the fight against coronavirus and its knock-on effects.  Click here to find out more.
Be inspired and encouraged by uplifting music in a time of solidarity and listen to the testimony covered in the song that destroys enemies: "I raise a hallelujah" by clicking here.
News.News we bring you news that the mainstream media will never bring you.

Newsletter!
Subscribe to the www.Nuus.News Good News letter and stay abreast of information you won't find anywhere else.
SUBSCRIBE