The Unthinkable Happened: A Gospel Concert held on Capitol Hill Washington DC
Nuus.News Article Summary:
This is amazing. The unthinkable happened. Just before election day 2020, Sean Feucht led a mass prayer meeting and Gospel concert on the lawns of the White House on the steps of the Supreme Court for reconciliation of America, for the elections and against abortion policies. A dream come true after 30 years of prayer. God is moving mightily in these end times and we know He is moving to close his plan for humanity as it is now. Yet we know our prayers have been heard and Jesus will be glorified in the elections taking place today in America.
In the video Sean explains how they prayed from 1973 that there will be a reversal of abortion laws, and kept on praying. It is mentioned 60million unborn babies were aborted.
If anyone wondered how the devil got spiritual power to do what he did with COVID19 and deceiving the world with the world's mainstream media platforms, well here is one of the sacrifices used. 60 million babies aborted. The Bible tells us that a man starts living, even in the womb. Jeremiah 1:5 "Before I formed thee in the belly I knew thee; and before thou camest forth out of the womb I sanctified thee, and I ordained thee a prophet unto the nations. "
But in great unity the concert was held with 40,000 attendees and they worshipped God in freezing cold and rain. A brother from Kenya was addressing the American crowd and calling for unity between all races. He said America is divided, but the Church has come to unite America again. Sean encouraged Christians not to be afraid of being strange people. He quoted 1 Peter 2:9 calling Christians God's own peculiar people and called for Christians to be bold about their faith. Sean then told the people that the witches had announced they are cursing President Trump, but that they were there to pray for the leaders.
That is what God called Christians to do – to pray for their leaders:
1Ti 2:1 I exhort therefore, that, first of all, supplications, prayers, intercessions, and giving of thanks, be made for all men;
1Ti 2:2 For kings, and for all that are in authority; that we may lead a quiet and peaceable life in all godliness and honesty.
1Ti 2:3 For this is good and acceptable in the sight of God our Saviour;
1Ti 2:4 Who will have all men to be saved, and to come unto the knowledge of the truth.
While there have been prayers going up for America and the elections for a long time, today the elections will take place and God will glorify Himself.
Please remember there is a prayer going on every day at 12noon South Africa time (UTC+2) and you can join and make the prayer more effective. More details at the bottom of this page.
Convenor, Sean Feucht's Facebook post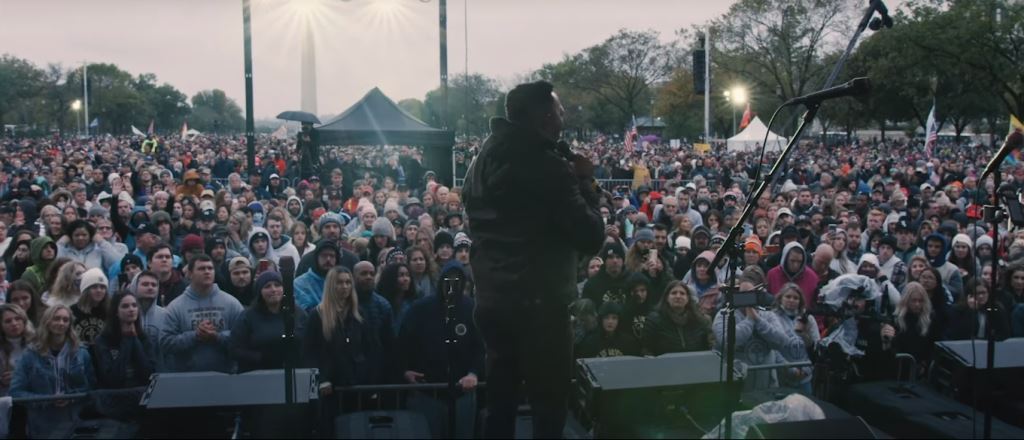 Keep coming back to News.News as we will expose more in depth details regarding the Corona Virus.
In the meantime, you can learn more about News. News on our launch website:
You can also find relevant current news articles by clicking on the menus at the top of the web page.
News.News we bring you news that the mainstream media will never bring you.
Newsletter!
Subscribe to the www.Nuus.News Good News letter and stay abreast of information you won't find anywhere else.
SUBSCRIBE