Daily Devotional South Africa:
MAKING PROGRESS FROM GLORY TO GLORY
Today's Daily Devotional, God's Word for today from the Bible, is Good News brought to you by Pastor Chris Oyakhilome, author of the world's #1 Daily Devotional, the Rhapsody of Realities. Enjoy the Word of God for today South Africa!
Brethren, I count not myself to have apprehended: but this one thing I do, forgetting those things which are behind, and reaching forth unto those things which are before (Philippians 3:13).
Many people think of progress or success as having an increase in income, getting promotion at work, buying a new house, etc. But true progress is more than these; it's the development of your spirit through the Word and the ministry of the Holy Spirit. It's that excellence which is obvious, first in your inner-man, and which inevitably radiates outwardly. It comes forth from the "you" in you.
When you have this awareness, you won't be intimidated by the crises or challenges of life. That others are making progress doesn't mean you're failing. So, don't measure your progress or lack of it by the success of others.
True success means living the victorious life through God's Word, and achieving His desired goals for your life. It's therefore unwise to measure your success by comparing yourself with someone else, because you may not know God's plan for that person's life.
Between you and the Lord, you can know whether you're successful or not. You can look at your life today and tell whether you're a success at the current phase of your life, for success is relative and measured at different phases in line with your divine purpose.
The life God has given you is one of ever increasing glory where you heap success upon success. If you're successful now, He can count on you for more. Therefore, measure and celebrate your success at each point by comparing your performance or accomplishments with the set goals.
You can be a success at a certain level and then the goal broadens, the challenges are increased, but you must win at every level. When you overcome the challenges and attain those new goals, you become a success again at a new and higher level. It goes on that way from glory to glory. That's God's plan and idea for your success.
CONFESSION
Dear Father, thank you for showing me how to make progress at different levels of life. My gaze is on you only, and my drive and pursuit are on fulfilling your plan and purpose for my life. I refuse to compare myself with others, but measure my success in life with your Word and purpose for my life, in Jesus' Name. Amen.
FURTHER STUDY:
Proverbs 4:18; Philippians 3:13-14; Hebrews 12:1-2
Proverbs 4:18; Philippians 3:13-14; Hebrews 12:1-2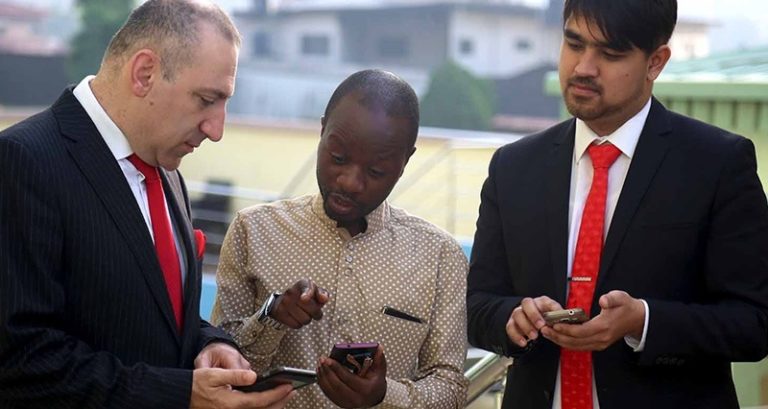 Good News! Become part of the world's biggest evangelism network:
Start supporting the world's biggest daily devotional, the Rhapsody of Realities with Nuus.News. Become a partner of the distribution network of one of the biggest evangelism movements on earth today with Pastor Chris Oyakhilome. The Rhapsody is printed and distributed monthly and is translated monthly in more than 1,000 languages! Since the inception of the devotional has more than 1,000,000,000 (yes: you have read right: 1 BILLION) copies printed and digital, been distributed! Few people in South Africa know it – spread the word! The Rhapsody is currently being distributed in every known territory known to man. Be part of the world wide movement! 

Hab 2:14 "For the earth shall be filled with the knowledge of the glory of the LORD, as the waters cover the sea."

Who can benefit from the Rhapsody?
Anyone really. If you just want to enjoy the world's biggest daily devotional and pray the same prayer out loud with millions of Christians all over the world in unity of spirit, you are welcome to get the Rhapsody for yourself.
However the printed Rhapsody is a great evangelism tool and also a conversation starter that can help yourself (as well as big evangelism groups) to reach other people more effectively.
The Rhapsody is great for Pastors of churches that don't have their own daily devotional but want their church to have one and build the church to maturity. As proven over many years, used by Pastors and leaders all over the world, the Rhapsody is always full of  rich content and ideas for any sermon.
Furthermore, you might not be able to go to a far away foreign country yourself in order to reach people with the Gospel. You can now however partner with Rhapsody of Realities and send devotionals to any country in the world you choose. Someone will distribute it there on your behalf and its an ideal way to reach the nations, even from home.
Get involved and get your personal copy of the Rhapsody from Nuus.News or directly at:
www.rhapsodyofrealities.org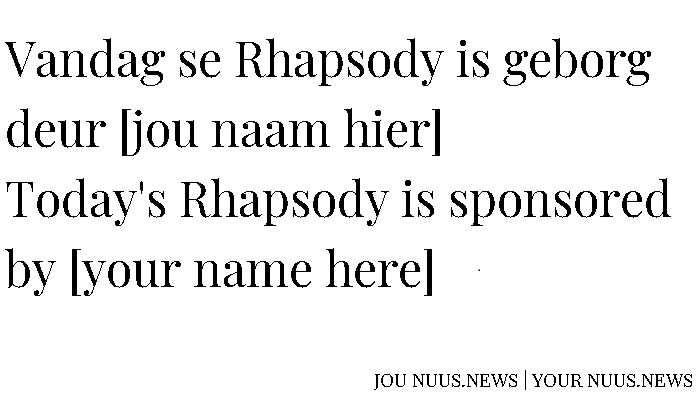 Visitors enjoying this article with you:
Visitors online – 432:
Users – 25
Guests – 407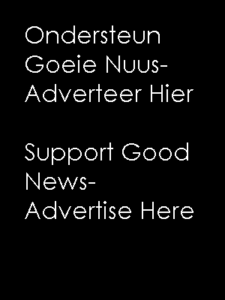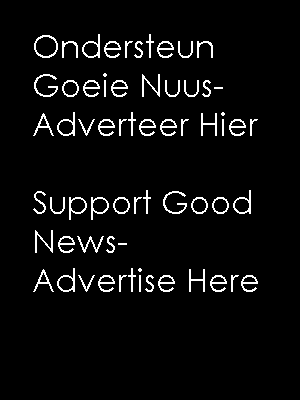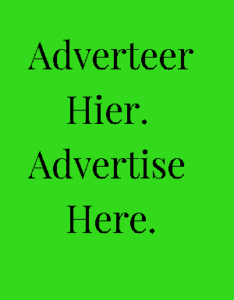 Deel gerus opbouende kommentaar oor vandag se Rhapsody op Nuus.News:
-
Enjoy sharing an uplifting comment on today's Rhapsody below with Nuus.News:
-